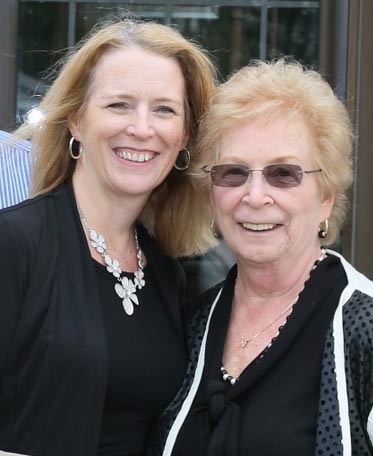 Jeannette Sheehan founded ABC Home Healthcare in 2004 with her daughter, Joan Lepore. Together they have grown ABC from a single office in Wakefield, MA providing the local community with personalized home care services, to a multi-office agency with expanded services throughout Metro Boston, North Shore, Cape Ann, and Merrimack Valley.
Jeannette has over 40 years of nursing experience in elder and home healthcare including 20 years of experience in Private Home Care and 20 years in Medicare Certified Home Care. Prior to launching ABC Home Healthcare, she held several leadership positions in the healthcare industry including Executive Director of Boston Regional Home Care, Chief Operating Officer of Middlesex East VNA and Hospice, Blue Cross/Blue Shield, and the MA Department of Public Health. In addition, Jeannette has experience in clinical nursing, as a professor and clinical instructor, and has published numerous articles on home care and issues directly effecting the senior population.
In a testament to her leadership in home and healthcare, which is shaping today's model of private home care services, Governor Charles D. Baker appointed Jeannette to the Board of Registration of Nursing Home Administrators in 2016.  Jeannette also serves as an active participant on the Massachusetts Hospital Association's Advanced Practice Registered Nurse Task Force.
Jeannette is a graduate of Beth Israel Hospital, Northeastern University, and Boston College. She is an active member of the Massachusetts Council for Home Care Aide Services, The Massachusetts Home Care Alliance, SOMWBA Certified Women Business Enterprise, and the Greater North Shore Link.