When it comes to Home Care, trust the Professionals
ABC Home Healthcare is a family-owned, full-service home care agency managed by nurses and Certified Geriatric Care Managers. We provide personalized medical and non-medical home care services to both private pay and state funded clients in the metro Boston, North Shore, Merrimack Valley and Cape Ann communities.
We work with Medicare providers, community resources and elder services agencies to maximize services for you or your loved one in the most economical way. Learn what makes ABC Home Healthcare different.
Call 781-245-1880 for more information or to schedule a FREE in-home assessment.
Contact Us. Let our trained team of compassionate caregivers help keep you safe at home. From homemaking to skilled nursing, when it comes to home care - trust the professionals.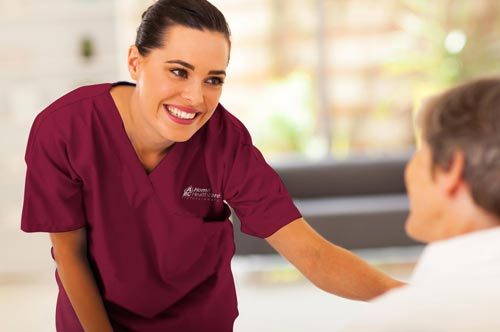 What our clients have to say
"There are no words to describe how amazing ABC is. My mother, who is very forgetful, is comforted and feels safe now."
"Thank you for all your wonderful help these many years. I can't imagine how I could get along without you and all you've done for me."
"Best service I have ever had, your staff have just been wonderful."
"I just want you to know that your aides were wonderful….the client was so well cared for, always so squeaky clean and comfortable but most of all they had such compassion for the woman, a level of compassion you do not always see."
"You make our family feel that we are your only client...You are quite the team."
"From my very first phone call, you all were responsive, caring and professional. When we called, you were always there and followed up on any requests."Having your staff give my mother personal care during her final weeks made such a difference to her quality of life. My sisters and I felt so much better knowing that she was being closely monitored and we could see that she was much less anxious. Thank you so much!!!!!"
"ABC is by far the BEST Agency I have worked with. Thank you all for being so professional, caring and responsive to our needs."
Our Service Area
We provide personalized home care services in the metro Boston, North Shore, Merrimack Valley and Cape Ann communities. Learn more
Affording Home Care
Home healthcare is more affordable than you think.  Learn more
Comparing Home Care
ABC Home Healthcare is a trusted agency, contracted by local Massachusetts Elder Service Agencies. When you compare home care providers – ask if they are contracted by Elder Services. Why? Because only agencies that have contracts are regulated by Massachusetts and the Federal Government. With the vast of home care providers available, you want to know you're making the right choice. Choosing an agency that is regulated and trusted by the Federal Government is a great start. Learn more