Join Our Team
Together we can make a difference in the life of a senior living at home.
Whether your looking for a full-time or part-time opportunity, in the office or in the field, when you work for ABC Home Healthcare Professionals, you will play a vital role in keeping local seniors safe at home.
Because seniors are living longer and their population continues to grow- ABC Home Healthcare has numerous caregiver jobs for qualified, dependable and compassionate individuals to provide care to our clients in all communities we serve.
When you become an ABC caregiver you will make a difference in someone's life at home. In addition, you'll also be part of our ABC family; from 24-hour access to your in-office team to ongoing training in the latest home care trends. We provide our caregivers with what they need, so they can provide great care to our clients. Need more reasons to join our caregiver team? Read more reasons to become an ABC caregiver>>>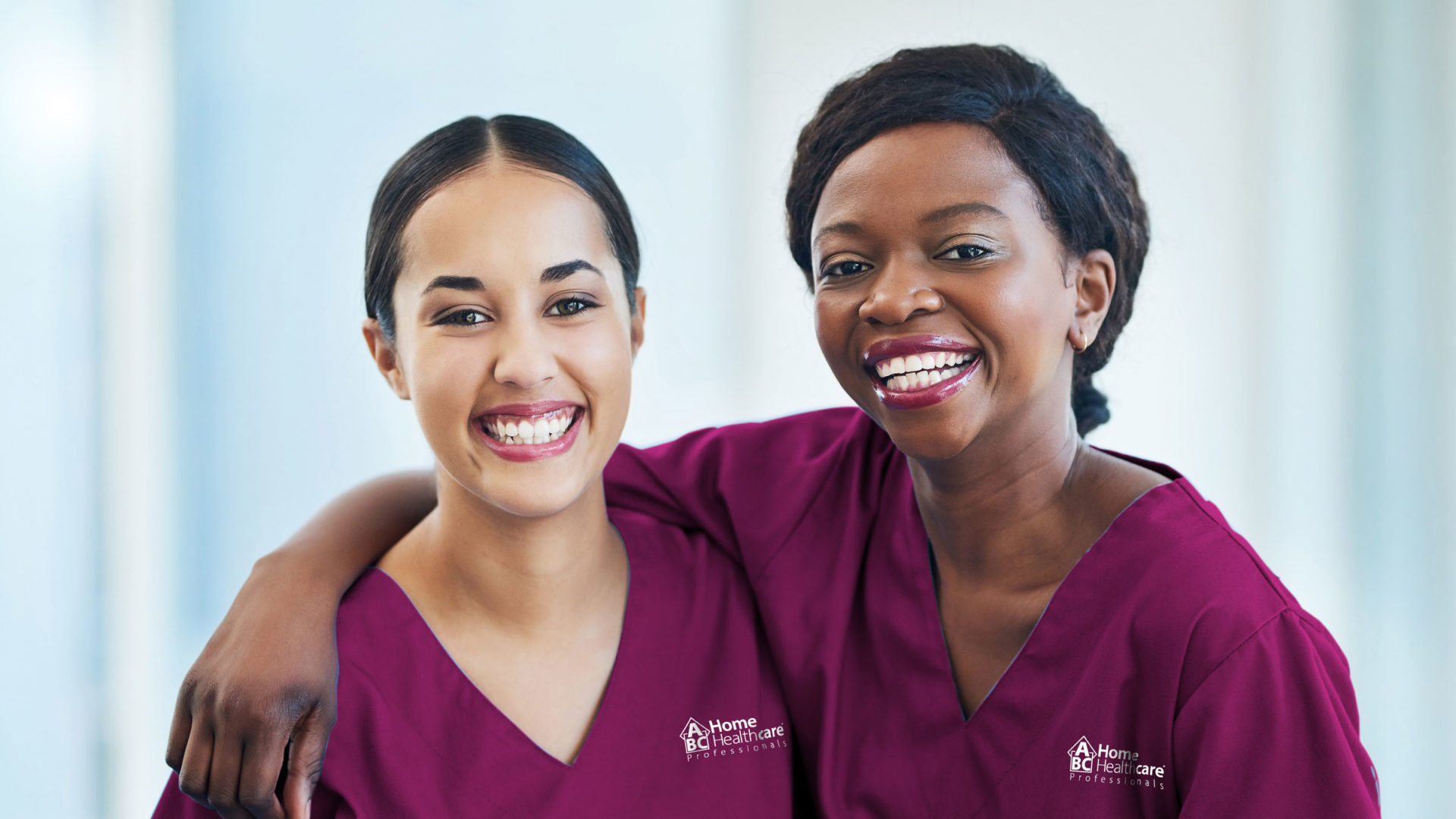 Or Call 781-914-3283
to schedule an interview at one of our offices
See what our employees share about working for ABC
"I have been working for ABC for almost a year as my retirement job after a 35-year office career. I find this work very rewarding and have met some very interesting people. I appreciate that you match client and homemaker. I find the staff at ABC to be pleasant and approachable, which means a lot."
"ABC is the BEST place to work for!! I leave work everyday knowing that I did something to make someone else's day better and put a smile on their face. Working in home care is the most rewarding job I have ever done and ABC is the best employer I have worked for. I enjoy taking care of my clients and love working for such a supportive and kind team. Work doesn't feel like work when you love what you do!!"
"This is a great place to work. I love my job. There is nothing more fulfilling than making sure I do what I can to help make sure my clients live in their own home. It is all ways the little things that matter most., a smile, a gentle handle holding, scalp massage , can make a client's day."