It takes a Village
In addition to providing quality and comprehensive care to our clients, preventing hospital readmissions has always been one of our top priorities.
A majority of people who were/are COVID positive are 60 years old and over. Once discharged, many of these patients require further assistance when they return home and that is where we can help!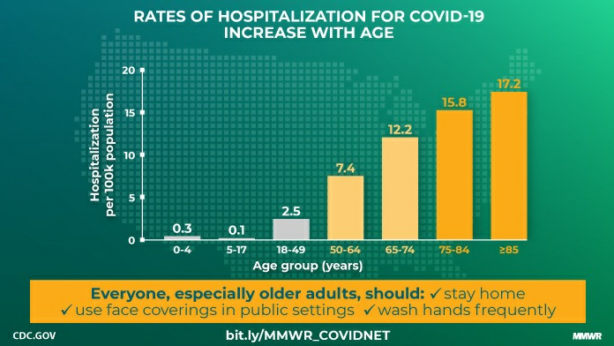 Whether a patient requires help with something as simple as running essential errands, disinfecting the home and preparing meals or if an individual has more complex needs with activities of daily living (ADLs), our knowledgeable and dedicated workers can help your patients recover safely in the comfort of their own home and keep them out of the hospital.
Especially in times of crisis when elders feel more anxious and isolated than usual, they crave companionship. Those with little or no family to turn to, may even be tempted to call 911 and will welcome a hospital trip as a temporary means to combat their loneliness and desire for companionship. This is problematic for not only the healthcare facilities that are overwhelmed with an increasing amount of COVID patients but it can be extremely detrimental to an at-risk individual's health as this would increase their exposure to the deadly virus.
Let us help you and your patients! It is our mission to provide quality care for seniors who need us and we are committed to preventing re-hospitalizations. It takes a village and we are happy you are part of ours!
Contact us directly or encourage your patient(s) to speak to an ABC Client Care Coordinator at 781-245-1880 to schedule a FREE nursing assessment today.